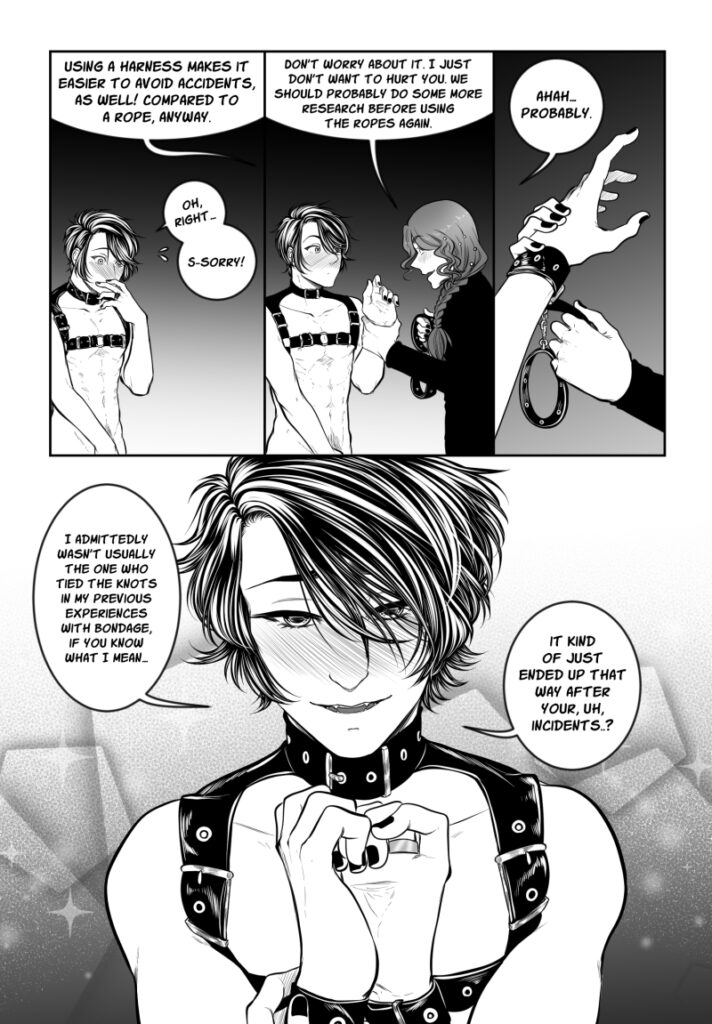 Please remember to like and comment on Tapas and/or Webtoon! It really helps me in the algorithm, which by extension means I can keep the comic going (:

If you want to find out more ways to support the comic without spending money, you can check out this page on my site. Patreon is not the only way to help fund my work, although it does come with a lot of benefits! If you want to see the comic completely uncensored, Patreon or the printed books* is where it's at. If you're on the fence, feel free to check out my Patreon Gallery on this site for free, which contains a handful of uncensored examples so you know what you're getting for your money!
On top of uncensored content, you'll also get anywhere from 25 to 200 pages early access depending on the tier you choose!

* Printed books not currently available, shop was taken down because of some angry parent that complained.